Container Terminal and Carrier Services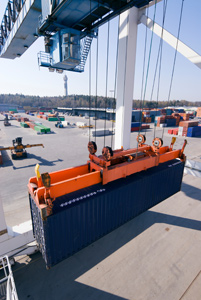 Legato Technologies specializes in providing IT services for marine terminal operators, centralized examination stations, and ocean carriers. Our extensive array of services include:
EDI Processing

Terminal Operating System (TOS) integration
Experience with ANS X12 and EDIFACT transaction sets

301, 309, 310, 315, 322, 350, 417, 418, 810, 824, 996, etc.
BAPLIE, CODECO, COEDOR, VERMAS, etc.

Excellent relationships with virtually all major and many smaller ocean carriers, rail carriers, and US Customs
Active members of CESAC (Customs Eletronic Systems Action Committee) and TOPAS (Terminal Operator and Port Authority Subcommittee for EDI Standards Development)



Web Application Integration

Cargo Availability
Import Manifest Inquiry and Maintenance
Export Booking Inquiry and Maintenance
Empty Delivery Order Inquiry and Maintenance
Motor Carrier Selection
Line/Freight/OBL hold/release entry
Demurrage and Exam Charge Settlement
Vessel Schedule
Reports (PDF/CSV)



Legato Import Status Service

Subscription-based US Customs ACE Notification Service
Learn more
Contact us for more details.